Image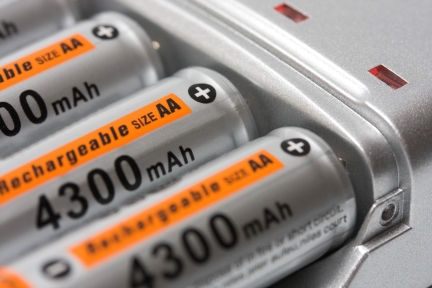 Minnesota prohibits rechargeable batteries and products with non-removable rechargeable batteries from being disposed of in mixed municipal waste. In order to sell their products in Minnesota, manufacturers of rechargeable batteries and products powered by them must implement recycling collection programs or work with an organization for collection. In addition, rechargeable batteries and rechargeable products that don't meet the collection requirements can't be sold in Minnesota by either manufacturers or resellers. Manufacturers also can't sell a rechargeable consumer product in Minnesota unless its battery can be easily removed.
Manufacturer requirements
Manufacturers can meet the requirements for collection by becoming a licensee of Call2Recycle.
Alternatively, manufacturers can develop their own recycling programs. For these companies, the MPCA recommends developing a plan for implementing the program. The plan should be updated every five years and include:
Overall program design and when it will begin
Rechargeable battery chemistries sold in Minnesota
Rechargeable battery chemistries to be recycled
How the program will be promoted
Collection site locations and how they will be managed
Who will process and ship batteries for recycling and how
Strategies to recycle 90% (by weight) of the rechargeable batteries the company put on the market in Minnesota
How the number of batteries supplied to Minnesota's market in the previous two years and the amount available for collection are calculated. Will an independent third party will verify the numbers?
How program performance will be measured
In the plans, manufacturers must indicate if they will:
Work with local units of government that propose curbside collection
Support rechargeable battery recycling campaigns and collection drives
Collaborate on targeted promotions for collection and public awareness
Reporting
Each odd-numbered year, rechargeable battery manufacturers must report to the MPCA by March 31 the amount of rechargeable batteries sold and collected (in pounds) in Minnesota for the preceding two years. Submit reports to amanda.cotton@state.mn.us.
The report should be submitted to the committees in the Minnesota Senate and House of Representatives concerned with the environment, natural resources, and related financing.