Image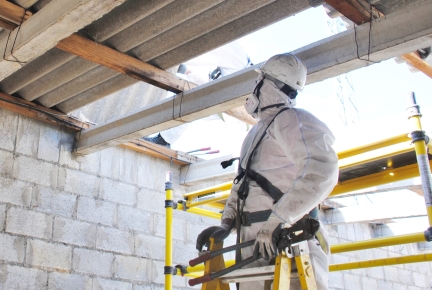 The MPCA and the Minnesota Department of Health (MDH) regulate the handling of asbestos-containing material in Minnesota, to prevent asbestos fibers from being released into the air. People can breathe in airborne asbestos fibers, which cause serious diseases, including lung cancer, asbestosis (a scarring of the lung tissue), and mesothelioma.
The MDH licenses contractors that are trained in the proper handling of asbestos materials. The MPCA works to:
prevent emissions of asbestos into the air during renovation and demolition projects.
regulates the transport, packaging, and disposal of asbestos-containing materials.
In Minnesota, hazardous and other problem wastes, including asbestos, must be removed from a structure before it is renovated or demolished. The requirements apply to all structures in Minnesota, including residential, agricultural, governmental, commercial, and industrial structures. Notify the MPCA at least ten working days before the work begins:
Review the pre-demolition checklist to see where asbestos may be in buildings:
The removed wastes must be managed properly through recycling or disposal.
Resources