Katrina Kessler, Commissioner
Image
Katrina Kessler was appointed commissioner of the MPCA effective November 1, 2021. Prior to her appointment, she served as assistant commissioner for water policy and agriculture, after returning to the agency from her role as director of the Surface Water and Sewers Division at the City of Minneapolis. In that position, Katrina directed management of Minneapolis' 150-year-old sewer infrastructure and helped advance the city's climate and water quality goals. Previously, Katrina worked at the MPCA for 13 years as a permit engineer and served as effluent limits supervisor and manager of the water assessment section.
Katrina has a bachelor of arts in environmental science from American University and a master of science in environmental engineering from the University of Minnesota. Katrina enjoys swimming, biking, and running outside when it isn't snowing and downhill and cross country skiing when it is. She also enjoys traveling to mountains and beaches with her husband and two sons.
---
Peter Tester, Deputy Commissioner
Image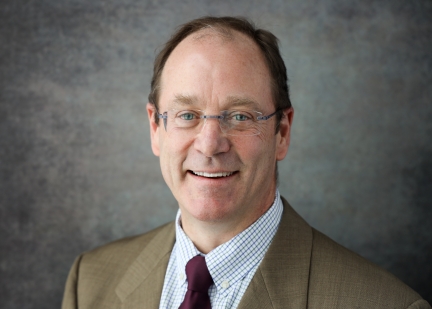 Peter Tester joined the agency as deputy commissioner in 2019. He previously spent years focused on addressing environmental issues in Minnesota, first at the Minnesota Attorney General's Office, then as a partner at Lindquist and Vennum, a law firm based in Minneapolis. Most recently, he served as senior corporate counsel for Ecolab. Peter also served as temporary MPCA commissioner from June to November 2021.
Peter has a bachelor of arts in history from Boston College, a master of arts in government and foreign affairs from the University of Virginia, and he completed his law degree at Boston College Law School. He is an avid canoer, hiker, skater, hunter, and skier. Tester has also developed a passion for mountaineering, climbing Mt. Rainier in 2014, Mt. Baker in 2017, and Denali, the highest peak in North America, in 2018. Tester lives with his wife Maya and has two grown daughters.
---
Kirk Koudelka, Assistant Commissioner
Image
Kirk Koudelka was appointed assistant commissioner for land policy and strategic initiatives in May 2012. Prior to that, Kirk served as the legislative director at the MPCA. He led the agency's legislative efforts for the 2011 through 2014 legislative sessions in both roles.
Before coming to the agency, Kirk spent 11 legislative sessions at the Minnesota House of Representatives in various capacities, including committee administrator of the House Environment and Natural Resources Policy Committee. His role included administering the Solid Waste, Recycling and Resources Conservation Working Group focusing on state-level changes, but also internal changes at the Legislature. Kirk has a bachelor of arts in political science and history from Hamline University.
---
Craig McDonnell, Assistant Commissioner
Image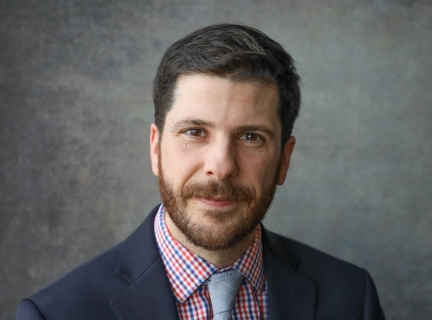 Craig McDonnell was appointed assistant commissioner for air and climate policy in January 2019. Craig has most recently served as director of government relations at the Minnesota Department of Agriculture. He was also a long-time adviser to Governor Walz on climate and energy policy. Craig served a number of years as a consultant and energy policy analyst focusing on federal policy, where he advised clients on U.S. energy policy and market trends, developed strategic outreach plans for international partnerships, and conducted research on the feasibility and implications of climate change policies.
Craig received his bachelor of science from the University of Wisconsin - Madison and his master of public policy from the University of Minnesota's Humphrey School of Public Affairs.
---
Dana Vanderbosch, Assistant Commissioner
Image
Dana Vanderbosch was appointed assistant commissioner for water policy and agriculture in 2022. She brings to the role 27 years of state service and extensive leadership experience within MPCA's water programs. This includes oversight of monitoring and assessment activities, implementation of the state's Clean Water Act-delegated permit programs, and coordination with state and local partners to develop and implement the Clean Water Fund watershed management framework.
Dana previously served as director of the MPCA's Municipal Division, where she helped develop legislative strategies to address aging infrastructure, the impacts of climate change, and PFAS challenges. She also served three years as a manager of Parks and Trails Division in the Minnesota Department of Natural Resources, where she was responsible for prioritizing infrastructure rehabilitation.
---
Helen Waquiu, Director of Tribal Affairs & Diverse Communities
Image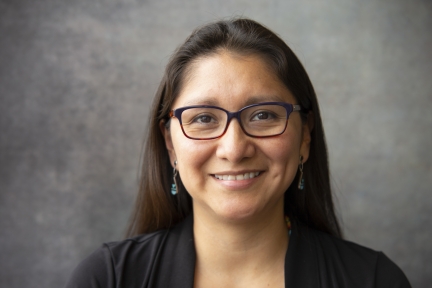 Helen Waquiu joined the commissioner's office in July 2019 as the director of public engagement and tribal liaison. Helen most recently served as a supervisor in the Environmental Analysis and Outcomes Division in MPCA's Environmental Data Quality Unit.
In her current role, Helen is responsible for engaging Minnesotans around the state on environmental issues, policies, and regulations, as well as working with Minnesota's eleven sovereign tribal nations. This includes coordination within the agency on all engagement and community outreach activities with the public and key agency stakeholders including, but not limited to community and non-profits, communities of color, tribal governments, under-served and low-income communities, local governments, and NGOs. Helen also oversees the environmental justice staff at the agency.
As tribal liaison, Helen works on government-to-government relations, communication, and education to enhance understanding and build relationships relating to agency coordination. In addition, Helen coordinates with the governor's public engagement team.
Helen has a degree from environmental economics and policy from the University of California, Berkeley's College of Natural Resources.
---
Tom Johnson, Government Relations Director
Image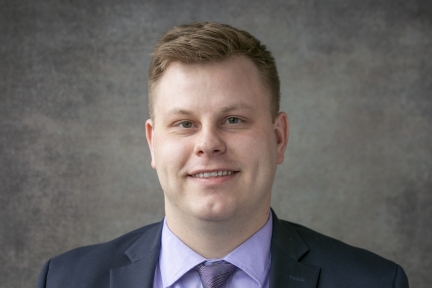 Tom Johnson joined the MPCA in 2022 as government relations director. He represents and advocates for the agency at the Legislature and with federal and local government partners. Prior to joining the agency, Tom spent nearly a decade in the nonprofit sector, most recently managing the toxics program at Clean Water Action and coordinating legislative work of the Health Legacy Coalition. He has worked closely with the Legislature, state agencies, corporations, and other stakeholders to advance policies that protect human health and the environment.
Tom has a bachelors degree in philosophy and political science from Gustavus Adolphus College.
---
Darin Broton, Senior Advisor and Director of External Affairs
Image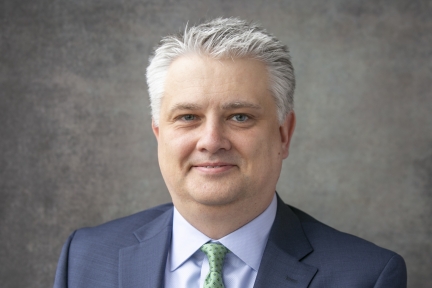 Darin Broton serves as senior advisor and director of external affairs. Prior to joining the MPCA in 2019, Darin led public affairs at Tunheim, a strategic communication and management consultancy, for more than 12 years. His career has spanned government, environmental advocacy, and strategic communications. Darin's past experience includes the Minnesota Attorney General's Office, U.S. House of Representatives, Minnesota Senate and the Minnesota Environmental Partnership.
Darin was born and raised in Dodge Center, Minn., and has lived in the Twin Cities since college. He graduated with a degree in political science and economics from Hamline University in Saint Paul. As an Eagle Scout, and working on his grandparents' farm in southeastern Minnesota, Darin has long appreciated conservation and stewardship of our environment.