The MPCA commissioner directs the day-to-day work of the agency's staff.
Laura Bishop, Commissioner
Laura Bishop was appointed Commissioner in January 2019. Laura Bishop is a leading corporate and public affairs executive with a demonstrated record for motivating diverse coalitions to achieve results. A strategic leader that easily navigates and communicates complex issues to internal and external audiences, Laura has held senior roles in both the private and public sector.
Most recently, Laura was Chief Sustainability and Corporate Responsibility Officer for Best Buy Co., Inc. As a company officer and member of the Best Buy Operating Committee, Laura was part of the core leadership team that helped lead the successful turn-around for the company. Additionally, Laura developed key strategies that linked purpose and profitability by establishing company goals focused on reducing the impacts of climate change, from recycling 1 billion pounds of electronics to reducing the company's carbon footprint by 60% by 2020.
Prior to Best Buy, Laura spent much of her career in the public sector where she served in roles at the State of Minnesota, the White House, the U.S. Department of Education, and the State Department at the U.S. Embassy in Switzerland. Laura's active community involvement is highlighted by her dedication to the boards and councils on which she currently serves, including her work as the Chair of the Dean's Advisory Committee at the Hubert Humphrey School for Public Affairs.
Laura holds a Bachelor's degree from the University of Wisconsin – Madison and a Master's degree in Public Administration from the University of Michigan.
Shannon Lotthammer, Assistant Commissioner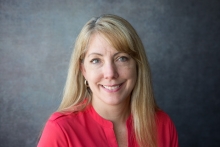 Shannon Lotthammer was appointed Assistant Commissioner for Water Policy in February 2018. In this role, she oversees the agency's water resources programs and activities to protect the environment and enhance human health, which includes her role as the agency's Agricultural Liaison.
Shannon is also the designated Tribal Liaison for the MPCA. It is MPCA's policy to consult on a government-to-government basis with the 11 Minnesota Indian tribes when agency actions and decisions may affect tribal interests. The Tribal Liaison acts as the agency's point person for tribal matters and represents the MPCA during formal consultation and notification processes.
Prior to that, Shannon served as the Director of the MPCA Environmental Analysis and Outcomes Division, since July 2012. Throughout her career, Shannon has served in various positions at the MPCA, ranging from Water Assessment and Environmental Information section manager, to Water Monitoring Section manager, to watershed project management. She also spent 3 ½ years in local government as the administrator of the Prior Lake-Spring Lake Watershed District in Scott County.
Shannon has a B.S. in Biology from the University of Minnesota–Duluth, and a M.S. in Ecology from the University of Minnesota–Twin Cities
Kirk Koudelka, Assistant Commissioner
Kirk Koudelka was appointed Assistant Commissioner for Land Policy and Strategic Initiatives in May 2012.
Prior to that, Kirk served as the Legislative Director at the MPCA. He led the agency's legislative efforts for the 2011 through 2014 legislative sessions in both roles.
Before coming to the agency, Kirk spent 11 legislative sessions at the Minnesota House of Representatives in various capacities. The last six years were spent focused on environmental and natural resources issues, four for which were with the House Environment and Natural Resources Policy Committee. It included administering the Solid Waste, Recycling and Resources Conservation Working Group focusing on state level changes, but also internal changes at the Legislature.
Kirk has a Bachelor of Arts in Political Science and History from Hamline University.
Greta Gauthier, Assistant Commissioner
Greta Gauthier was appointed Assistant Commissioner for Legislative and Intergovernmental Relations in August 2018. Greta has worked in and around the Legislature and Congress for more than 20 years. Before becoming Assistant Commissioner, Greta served since 2015 as Legislative Director for the MPCA and Government Relations Director since 2011 at the Minnesota Department of Agriculture. She also worked as Advocacy Director for Second Harvest Heartland, food bank in the Twin Cities, and previously worked in both the US House of Representatives and the Minnesota Senate. She lobbied in both Minnesota and Washington DC for the Nature Conservancy, and was a leader of the 1998 Constitutional Amendment Coalition that voters approved to dedicate a portion of lottery proceeds to long-term environmental protection projects through the Environment and Natural Resources Trust Fund.
A native Minnesotan born in Hibbing, Greta lives with her husband and two daughters in St. Paul. Greta holds a Masters of Public Administration degree from the Maxwell School at Syracuse University in Syracuse, NY, and a Bachelors of Arts in journalism from the University of Minnesota-Twin Cities.
Craig McDonnell, Assistant Commissioner
Craig McDonnell was appointed Assistant Commissioner for Air and Climate Policy in January 2019. Craig has most recently served as Director of Government Relations at the Minnesota Department of Agriculture. He has also served as a long-time adviser to Governor Walz on climate and energy policy. Craig served a number of years as a consultant and energy policy analyst focusing on federal policy, where he advised clients on U.S. energy policy and market trends, developed strategic outreach plans for international partnerships, and conducted research on the feasibility and implications of climate change policies.
Craig received his Bachelors of Science from the University of Wisconsin - Madison and his Masters of Public Policy from the University of Minnesota's Humphrey School of Public Affairs with an emphasis in science, technology, and environmental policy.