Air pollution levels in Minnesota have steadily decreased over the past few decades and currently meet federal standards. But even levels that meet or are below these standards can affect people's health. To best serve residents and businesses, the MPCA researches the sources of toxic air pollution and how this pollution is distributed across the state.
Pollution contributes to early death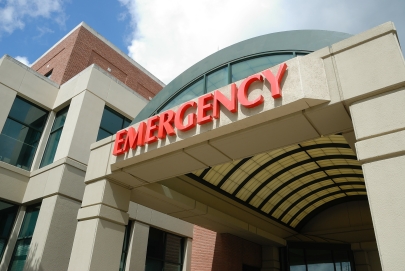 Air pollution played a role in 10% of all deaths (about 1,600 people) in the Twin Cities metro in 2015. It was also a major factor in nearly 500 hospitalizations and emergency room visits for heart and lung problems.
In Greater Minnesota cities, air pollution played a role in:
8% of all deaths in Duluth and about 13 hospitalizations and emergency room visits.
10% of all deaths in Rochester and about 20 hospitalizations and emergency room visits.
8% of all deaths in St. Cloud and about 15 hospitalizations and emergency room visits.
Low-income, diverse communities face greater health impacts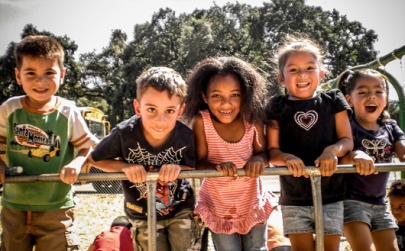 In Minnesota's largest cities, the highest estimated rates of death and disease related to air pollution were in communities with higher percentages of:
low-income residents
uninsured residents
residents of color
residents living with a disability
These communities often have higher rates of heart and lung conditions, driven by systemic racism, housing insecurity, discrimination in health care, and other social and economic factors. Existing health conditions make the communities more susceptible to poor air quality. ZIP codes with the largest percentage of residents of color had more than five times the rate of asthma emergency room visits related to air pollution than areas with more white residents.
Wildfire smoke pushes air warnings to a new level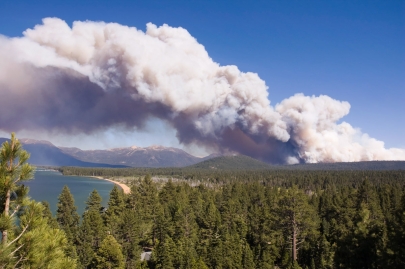 Minnesota's Air Quality Index, which measures how concentrated pollutants are in the air, reached a record high in summer 2021. Wildfire smoke pushed the index level above 200 for the first time, leading to purple (201-300 AQI, "very unhealthy") and maroon (301+ AQI, "hazardous") color codes. These codes present a risk of health effects for everyone, not just people who are sensitive to air quality.
Mercury in air leads to problems in fish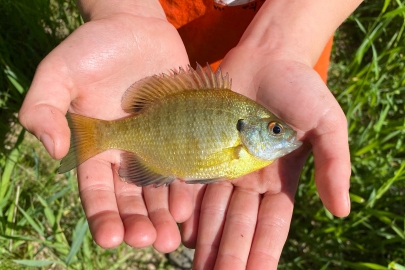 Mercury is an important part of the pollution picture because it moves from the air into bodies of water and fish, where it can affect our health, food supply, and ecosystems. Mercury from electric utilities has dropped sharply over time, down from 1,716 pounds per day in 2005 to 121 pounds in 2019. However, levels have not lowered in the taconite mining sector or in discarded products that contain mercury. The state is currently not on track to meet its goal of bringing mercury emissions down to 789 pounds by 2025.
Learn more