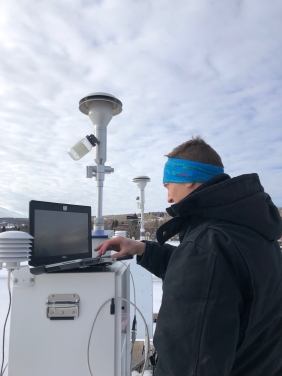 At more than 50 locations around the state, the MPCA's air monitors continually measure pollutants to help improve and protect outdoor air. With this data, the agency can track pollution trends over time and show if outdoor air meets air quality standards and health benchmarks.
The Air Monitoring Network Plan summarizes the MPCA's primary air monitoring activities, proposes changes for the upcoming year, and assesses whether sites meet federal and state air quality standards.
Community air monitoring
In addition to the regulatory network, the MPCA conducts additional monitoring to understand how air quality affects specific communities, especially in areas that experience disproportionate impacts of pollution. In 2013, the Community Air Monitoring project placed monitoring equipment for a few months at a time to learn more about ambient air. As more accessible and mobile technology develops, we plan plans to continue learning about air quality in different neighborhoods through sensors that can be deployed more easily throughout the state.