Image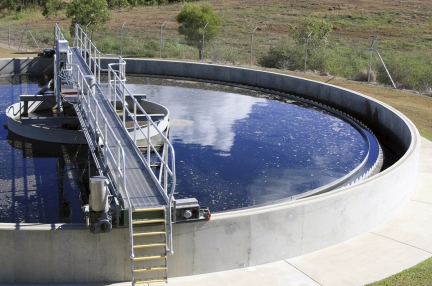 Wastewater is water that has been used by businesses or residents for everything from manufacturing and industrial processes to laundry, toilets, and showers. Treating wastewater is an important part of protecting and preserving Minnesota's water resources. Wastewater can be treated in a treatment facility or in septic systems. Treatment plants reduce pollutants in wastewater to a level that nature can handle, with different combinations of physical, chemical, or biological processes. Treating wastewater protects the environment and human health by removing pathogens and other contaminants before the water is discharged back into the environment. The MPCA regulates wastewater treatment activities in Minnesota.
Municipal wastewater
Municipal wastewater typically refers to the collection and treatment of a community's wastewater. A city, or a group of cities, often have sewer pipes that serve all the properties in their community and deliver wastewater to a central treatment plant. More than 800 municipal wastewater treatment plants operate across Minnesota.
The MPCA issues permits to wastewater treatment plants that put limits on what can be in their discharged water, and require certain types of reporting. The agency works with plant operators to help them comply with regulations and address location-specific issues. Minnesota wastewater treatment operators must be certified in order to operate a treatment facility. The MPCA administers the certification program and provides continuing education for operators.
Current challenges in municipal wastewater
For communities with centralized wastewater treatment, anything that goes down the drain in your house will end up at the treatment facility. And while wastewater treatment removes pathogens and common contaminants, other substances can cause problems. In particular:
Chloride (salt) — Most types of wastewater treatment don't remove salts from the water it discharges, but salt can be harmful to fish and other aquatic life. Water softener salt is a significant source of salt in wastewater. But in general, removing salt from wastewater at treatment plants is not feasible economically. Other strategies must be devised.
Contaminants of emerging concern — Recent studies show that a wide variety of unregulated chemicals, such as pharmaceuticals, fragrances, fire retardants, and insecticides, are ending up in Minnesota lakes and rivers. Many of these substances can interfere with the functioning of hormones in animals and people. Wastewater treatment plants are not set up to remove these substances.
Disposable wipes — The disposable wipes you may use for changing diapers, personal hygiene, housecleaning, and more cause major problems when flushed down toilets. Because they don't break down the way toilet paper does, these wipes clog homeowner and municipal sewer pipes, put stress on community wastewater collection and treatment equipment, and cause cities to spend thousands on premature equipment repair and replacement. To combat the problem, the MPCA proposed legislation that would ban "flushable," "septic safe," or "sewer safe" labeling on disposable wipes sold in Minnesota. It would also require the packaging to include a "Do not flush" message.
Industrial wastewater
Industries, businesses, and other privately owned facilities in Minnesota that discharge wastewater directly to lakes, streams, and wetlands must obtain permits. The MPCA regulates 850 industrial wastewater facilities in the state, including those for mines, wood and paper mills, food processors, ethanol and power plants, and more. The industrial wastewater program also trains industry professionals and provides information and assistance to regulated parties.
Learn more: Wastewater permits
Subsurface sewage treatment systems
Subsurface sewage treatment systems (SSTS), commonly referred to as septic systems, are soil-based, onsite wastewater treatment systems used by homes and businesses that are not connected to centralized sewer systems. A typical SSTS consists of a septic tank connected to a soil-based treatment system, such as a mound, trench, or at-grade drainfield.
Wastewater contains bacteria, viruses, parasites, nutrients, and chemicals, so it's critical to the environment and human health that septic systems function properly. When they don't, groundwater, lakes, and streams can become contaminated. This risk is particularly acute near sources of drinking water. Learn more about how septic systems treat wastewater and how to maintain them:
There are currently more than 600,000 Minnesota homes and businesses using septic systems, treating an estimated 45 billion gallons of wastewater per year. MPCA rules govern how septic systems are designed, installed, and managed. The rules are implemented and enforced through local ordinances by counties, cities, and townships.
Learn more: Septic systems
Current challenges in SSTS
The MPCA's goal is to ensure that wastewater is being treated properly around the state, so making sure septic systems are installed and maintained correctly is a priority. There are a number of challenges to reaching that goal.
Areas with SSTS concerns. The agency is working to identify and address areas and communities that have wastewater treatment methods that are not adequate to protect public health or the environment. So far, we've identified more than 800 such communities. The challenge is that the expense of installing proper sewage treatment can be prohibitive.
Substandard systems. Some communities have "straight pipes" that collect sewage from one property or a number of homes and businesses and discharge the sewage directly to a lake or stream without proper treatment. Septic systems may not function properly in certain soil conditions and need sufficient space to function effectively, so they may not work on smaller properties. Ensuring property owners upgrade to compliant systems is a priority to protect the environment and human health.