Image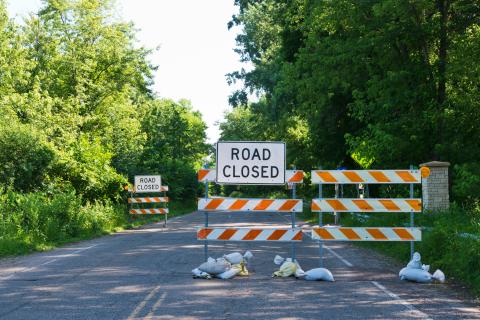 Climate change continues to have a destructive impact on Minnesota's infrastructure, presenting a direct threat to our homes, businesses, roads, hospitals and public spaces.
Extreme rains cause major destruction
Flooding, caused by more frequent and heavy rains, is one way we will see these impacts. Today, there are more than 155,000 residential properties, 29,000 miles of roads, 13,000 commercial buildings, and 515 critical infrastructure facilities in Minnesota at risk of severe flooding. These numbers are expected to increase with rain totals across the state.
The threat of flooding also takes a significant emotional — and economic — toll on our communities. According to the Insurance Federation of Minnesota, extreme weather events have caused insurance premiums to increase by 366% in Minnesota since 1998.
Higher intensity rainfall events may result in the release of minimally treated or untreated wastewater. After floods, storms, and other natural disasters, there is also an increased need to properly clean up and manage solid waste, hazardous materials, and debris. More frequent occurrences of natural disasters increase the demand for disaster remediation and coordination efforts, as well as for trained staff to meet these specific needs.