Image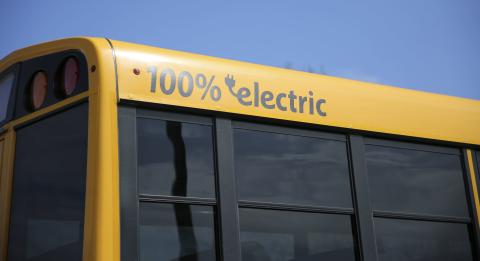 Minnesota's transportation sector is our largest source of greenhouse gas emissions. The MPCA is leading multiple initiatives to reduce these emissions, especially by supporting the adoption of electric vehicles.
Minnesota's clean cars standards
Adopting these standards preserves consumer access to the cleaner, more efficient vehicles that Minnesotans have enjoyed for years. With cleaner air, more car options, and less money spent on gas, every Minnesotan benefits from these standards.
The clean car standards consist of the low-emission vehicle standard and the zero-emission vehicle standard.
The clean car standards only apply to new light- and medium-duty vehicles for sale in Minnesota. The clean car standards:
Do not apply to off-road or heavy-duty vehicles or equipment like farm equipment or semi-trucks
Do not apply to existing vehicles or used vehicles for sale
Do not require emissions testing
Do not require anyone to purchase an electric vehicle (EV)
Do not affect biofuels or prevent Minnesota from supporting cleaner fuels
The low-emission vehicle (LEV) standard sets limits for tailpipe pollution for auto manufacturers, meaning it requires manufacturers to deliver new light- and medium-duty vehicles to the Minnesota market that produce lower emissions of greenhouse gases and other air pollutants. The auto industry has been successfully meeting this standard since 2012.
LEV-certified vehicles are already what's for sale on Minnesota lots. Because the federal emissions standard and the LEV standard were the same from 2012 until 2020, all new vehicles sold in Minnesota from 2012-2020 have been LEV-certified vehicles. The LEV standard preserves consumer access to the cleaner, more efficient vehicles that Minnesotans enjoy today.
The zero-emission vehicle (ZEV) standard requires auto manufacturers to deliver more vehicles with zero tailpipe emissions for sale in Minnesota, increasing each year.
There are more makes and models of EVs available in states that have adopted the ZEV standard than Minnesotans can easily acquire here. As manufacturers announce more new electric SUVs, trucks, and cars on the way, Minnesota should be at the forefront of receiving this new technology and more options for consumers. More new EVs on the market here could lead to more used EVs becoming available for consumers, too.
Building our EV infrastructure
To support EV use and increase access to this cleaner technology, Minnesota needs a statewide charging network to fuel EVs — not just in the Twin Cities metro area. That's why the MPCA is using funds from Minnesota's share of the national Volkswagen (VW) settlement to build charging infrastructure across the state.
Minnesota will receive a total of $47 million from the national VW settlement by 2028. MPCA is using funds from the VW settlement to clean up air pollution in Minnesota today and invest in a cleaner transportation system for our future.
In 2019, MPCA awarded more than $1.4 million in grant funds to install 22 EV fast-charging stations along highway corridors in Greater Minnesota. From 2020 to 2023, the agency will invest an additional $3.5 million in EV charging stations. This next phase will expand the charging network by more than 2,500 miles, enabling EV drivers to travel longer distances throughout the state without worrying about where they can refuel.
Electric school bus grant program
In 2020, the MPCA launched its innovative electric school bus pilot project. As part of this initiative, the agency provides grants to school districts across the state to replace old, diesel-powered buses with electric alternatives. Changing from diesel to all-electric buses can reduce GHG emissions by at least 29 tons per vehicle. In total, awarded grant projects are anticipated to reduce pollution from GHG emissions by 1,120 tons.
In addition to removing older, more polluting diesel buses off the roads, the pilot project is designed to help determine the viability of electric bus technology in Minnesota's cold climes. During the grant period, grantees will provide the MPCA with quarterly data on bus operation and performance, maintenance, and energy use.
So far, eight new electric school buses are servicing five Minnesota school districts.
Faribault Transportation Services, Inc. who will service one bus to Faribault Public Schools
Monarch Bus Service, who will service one bus to St. Paul Public Schools or Columbia Heights Public Schools
Morris Area School District, who will service two buses in their district
Northstar Bus Lines, LLC, who will service three buses to the Osseo Area Schools
Ottertail Coaches Inc., who will service one bus to Fergus Falls Public Schools
Lessons learned from the pilot project will inform future electric school bus projects. The pilot project is also funded by the Volkswagen settlement.