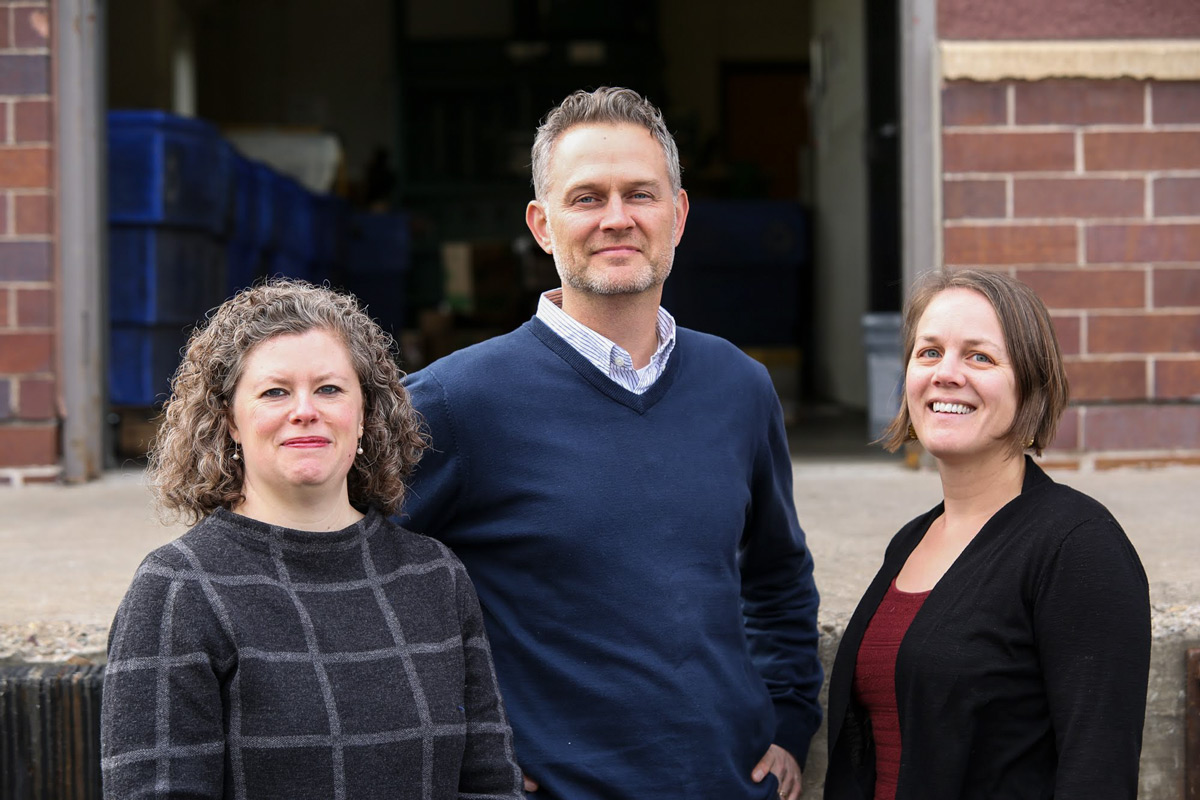 We get it! Sometimes it's easier to talk to a person.
Our free and confidential services can help you apply for permits, find industry-specific resources, and reduce regulatory obligations.
Call our Helpline: 800-657-3938 or 651-282-6143 or email us.
The Small Business Environmental Assistance Program helps Minnesota businesses comply with environmental rules, reduce wastes and emissions, and reduce regulatory obligations. Our focus is on small businesses that are independently owned and operated, have fewer than 100 employees, and are not major sources of waste or emissions.
Our services include:
Individual phone assistance at 800-657-3938 or 651-282-6143
Site visits on request
Online tools and printed materials available
Ideas to help your business go beyond compliance
Business-specific information is kept confidential from enforcement except in cases of imminent danger to human health and the environment.
How do I...? Answers to our most frequently asked questions
Q: Change the facility name, owner, contact person, or other administrative details of my permit or license?
A: Change forms for common MPCA permits and licenses are listed on the Administrative changes page. Forms to void permits for businesses that have closed are also listed.
Q: File a complaint?
A: Submit an anonymous complaint any time using the online complaint form. Click 'log in as guest.' If you prefer to talk to a person, call the MPCA during business hours at 651-296-6300 or 1-800-657-3864.
Q: Find out which environmentally regulated businesses or contaminated properties are in my community?
A: Use the What's in My Neighborhood page to search for information and locations of MPCA-regulated businesses and contaminated properties.
Q: Request lists of businesses in Minnesota for research or marketing?
A: Requests for lists can be submitted from the information request page. What's in My Neighborhood can also be a good source of this sort of information.
Small Business Ombudsman: your advocate
The Small Business Ombudsman is an independent entity that reviews environmental regulatory activities to ensure that they are fair, reasonable and appropriate for small businesses in Minnesota. The ombudsman works with the Small Business Environmental Assistance Program to provide technical and educational assistance, and helps small businesses find financial resources to help protect the environment.
This Minneapolis business replaced a paper receipt system with a paperless point-of-sale setup, preventing unnecessary exposure to a chemical that can have negative health effects.
Small Business Enterprise newsletter
The quarterly Small Business Enterprise covers environmental regulations, sustainability, funding, and training.
Grants for vapor recovery at gasoline dispensing facilities - Due Feb 21
New permit exemptions for small sources of air emissions
Reminder: Air emission inventories are due
Did you get your 2019 MPCA compliance calendar?
MPCA offers green and safer product chemistry internship grant
Closed: Grants for installation or repairs on stage 1 vapor recovery systems at filling stations across Minnesota.
Apply now: MPCA is seeking intern applications for a Green Chemistry & Engineering internship at a Minnesota facility in summer 2019.
Published:
February 08, 2019
MPCA offers grants to buy electric-powered landscaping equipment
Above and Beyond: Green chemistry and engineering innovators
Redevelopment turns brown to green
MPCA grant and hiring opportunities
Regulatory update: MPCA will no longer accept data from TANKS software
MPCA recognizes the success of Connect Ecology and remooble at the 2018 MN Cup competition.
Published:
November 16, 2018
Small business regulatory or sustainability questions? Contact us - we're here to help!
Flood preparedness protects your business and builds resiliency
Dangerous Man Brewing reduces BPA exposure from receipts
A low-salt diet…for your sidewalks
Up to $5M in MPCA diesel grants likely this fall
Industrial stormwater training workshop
MNTAP intern symposium features environmental business results - register today!
Published:
August 09, 2018