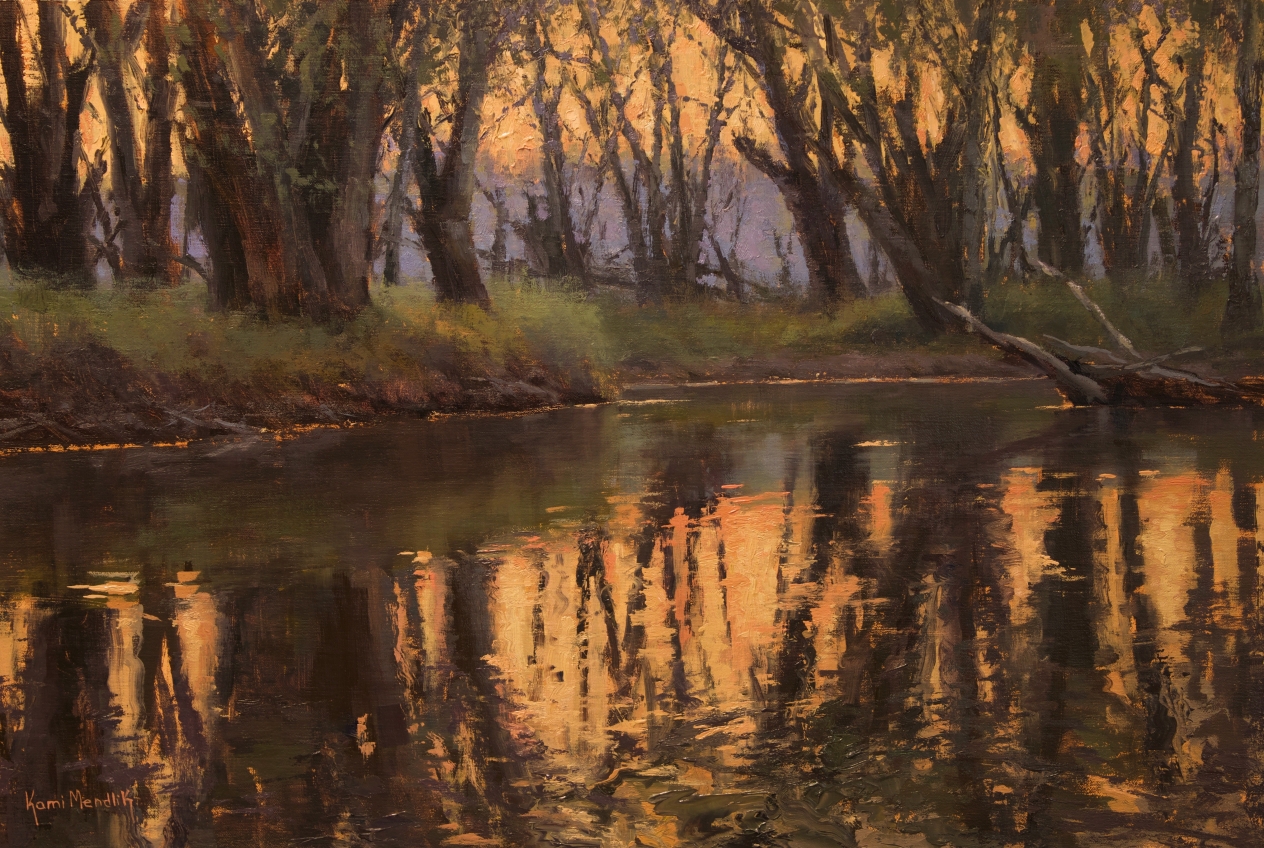 For Kami Mendlik, who grew up in the Stillwater area, water is vital to life and work. Mendlik founded the St. Croix River School of Painting in 2008 "in honor of the water and the land that surrounds it and supports it." Mendlik hosts painting workshops inspired by the St. Croix River Valley and credits the water itself for its teaching abilities.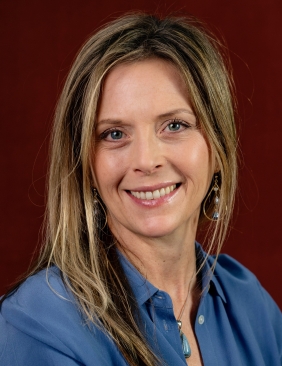 "I think what I've learned from water is that it's dynamic, it's healing, it's vital to life," she says.
When Mendlik paints, she studies and observes the landscape, whether that's a river, a pond, or a marsh. Her work is part observation, part art, and part science. She is an attentive witness to the wildlife in the marsh and wetlands surrounding the school and sees firsthand how birds and other animals need these habitats to remain healthy and free of invasive species.
Mendlik is fascinated by water all around the world, but many of the places she paints are in the St. Croix River Valley.
"When I paint the water, I paint the rural river a lot," she says, noting that she tries to focus on the water's rhythms and its dynamic nature. "I don't think about it as much as I pay attention to it."
For Mendlik and her students, it's less about the result and more about the study of landscape, color, and the interconnected processes surrounding them. "That really kind of brings me back to the water and why I choose to spend my life standing next to it, because it's where I want to be. Just to be able to study, to practice my study in a place that I love is really important for my wellbeing."
Learn more in the We Are Water MN exhibit
Mendlik shared her story as part of We Are Water MN, a traveling exhibit and community engagement program that explores Minnesotans' relationships with water. Stillwater Public Library and ArtReach St. Croix will co-host the exhibit and related programming this fall.
Both Minnesota and Wisconsin recognize the St. Croix River as an Outstanding Resource Water for its water quality, fish and wildlife habitat, and recreational opportunities. It was the nation's first designation under the Wild and Scenic Rivers Act of 1968. Today, the St. Croix River boasts overall good water quality and healthy aquatic life, as well as numerous boat landings, parks, and campsites. The St. Croix River is indeed a treasure that now needs protective measures more than ever.
Visit the exhibit to hear local stories and learn more about the St. Croix River Valley from October 12 through December 3 at the Stillwater Public Library at 224 Third Street North in Stillwater. Exhibit hours are 10 a.m. to 8 p.m. Monday through Thursday, 10 a.m. to 5 p.m. Friday and Saturday, and 1 p.m. to 5 p.m. Sunday. Admission is free.
Events and activities
The Stillwater Public Library and ArtReach St. Croix have several events planned in conjunction with the exhibit, including:
A guided acrylic painting class
A discussion of the Indigenous experience with logging in the Northwoods
An exploration of water's role in sustaining bird life
School and group visits by appointment
For more exhibit and event details, visit St. Croix Splash.
About We Are Water MN
We are Water MN is led by the Minnesota Humanities Center in partnership with the Minnesota Pollution Control Agency; the Minnesota Historical Society; the Board of Water and Soil Resources; the Minnesota Departments of Agriculture, Health, and Natural Resources; and University of Minnesota Extension.
The program is funded in part with money from the Clean Water, Land & Legacy Fund — which was created with the vote of the people of Minnesota on November 4, 2008 — and by the National Endowment for the Humanities.
Share this