Image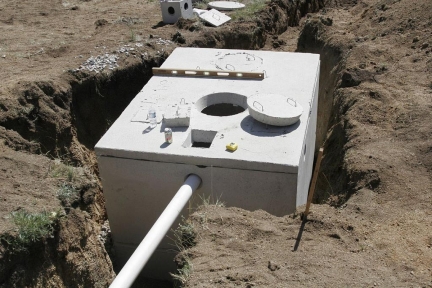 The MPCA ensures products will protect public health and the environment and last long-term when properly operated and maintained. All distribution media products must be registered with the MPCA. Advanced treatment products that are designed and installed as Type IV systems must also be registered. Other proprietary components, such as effluent filters, sewage pumps, drop boxes, geotextile fabrics, and others do not require registration, but must meet state technical requirements.
Local SSTS programs looking for guidance on drafting operating permits that reference registered components, see:
Registering SSTS products
To get products registered with the MPCA, manufacturers must:
contact MPCA staff to discuss the registration process. This initial contact is critical to an efficient registration process.
submit an application and supporting documents to the MPCA.
present the product at the next available Technical Advisory Panel (TAP) meeting. The panel may request additional documentation. The panel will vote on whether to register the product for use in Minnesota.
For products registered by the TAP, MPCA staff will develop a registration letter that addresses what is necessary for the product to function within Minnesota rules, as discussed with the advisory panel. Once the signed letter is sent to the manufacturer, the product is registered and will be added to the list of registered products on the MPCA web site.
Registration of high strength waste proprietary products
The following guidance document provides instructions for renewal and a testing protocol which will be used to verify product performance for all high strength waste products registered in Minnesota.
Forms
Renewing product registration
SSTS products are registered in Minnesota for up to three years. Product manufacturers must renew the registration by submitting a renewal application and an affidavit.
As part of product renewal, the MPCA must:
request field assessment comments from local units of government.
discuss any comments received on product performance with the SSTS Technical Advisory Panel before the registration is renewed.
SSTS technical advisory panel
The Technical Advisory Panel (TAP) meets regularly to provide technical support and recommendations to the MPCA on the product registration process for products used in septic systems. Members represent different areas of practice (designers, installers), local regulators, and educators.
TAP members
Tom Espersen, Advanced designer
Greg Halling, At-large member
Sara Heger, University of Minnesota
Ben Hoyt, Advanced inspector
Mitch Johnson, Service provider
Tyler Lampella, Designer
Jon Olson, Maintainer
Pete Otterness, At-large member
Alex Pepin, Professional engineer
Chad Viland, Inspector
Bob Whitmyer, Soil scientist (Chair)
Elizabeth Harbaugh, Local unit of government
Chris Priebe, SSTS Advisory Committee member
Scott Robinson, Installer
Resources
Management plans (U of MN) — Management plans specify the operation and maintenance activities necessary to ensure long-term performance for a septic system