Adult students learning English at Harmony Learning Center in Maplewood are becoming water stewards as they learn idioms and conjugate verbs.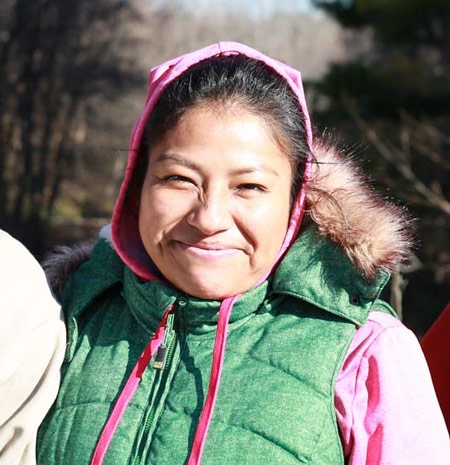 Recent immigrant learns English while becoming a water steward with the Ramsey-Washington Metro Watershed District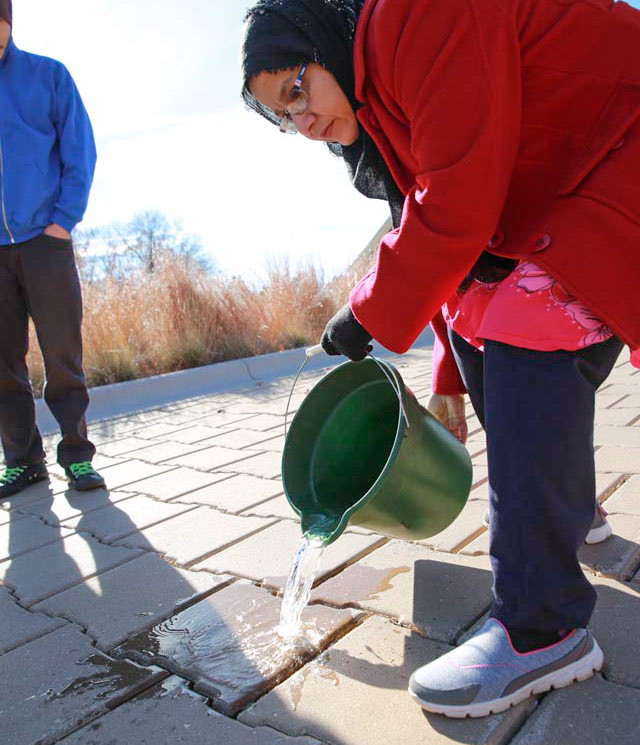 Student demonstrates how permeable pavers let water soak in rather than run off a paved area.
These dozen students, who come from countries known more for their tropical plants and deserts, say the concept of watersheds is new. "Before, we didn't think about how clean water is, where it's coming from, who takes care of it," says Veronica, one of the new water stewards from Mexico.
Read the full story on Clean Water MN's website.
Clean Water MN is an outreach program of the Metro Watershed Partners that celebrates metro area residents who use water-friendly practices. The organization provides information and assistance to those who want to join in protecting lakes and rivers.